Here we give you the best ideas for apartment decor and take advantage of every last space in a strategic way. Because even if it is small it does not mean that it can be stylish and practical.
1. Increase the light with a mirrored wall
Getting all the spaces of the apartment to be filled with natural light is important to make it more spacious. Mirrors are a great compliment, another trick is to paint the walls in light tones, not necessarily white. And when you choose furniture or large objects, be light in color.
2. Create an open space
Whether it is an open concept kitchen, dining room, or living room, distribution is important when designing a small apartment, with this you will gain more space if you tear down walls and columns and communicate the spaces.
3. Make the most of your hallway
Give a functional use to the hallway. Take the opportunity to create a work area, library, or dressing room. Remember that you are in a space where you must take advantage of all possible corners.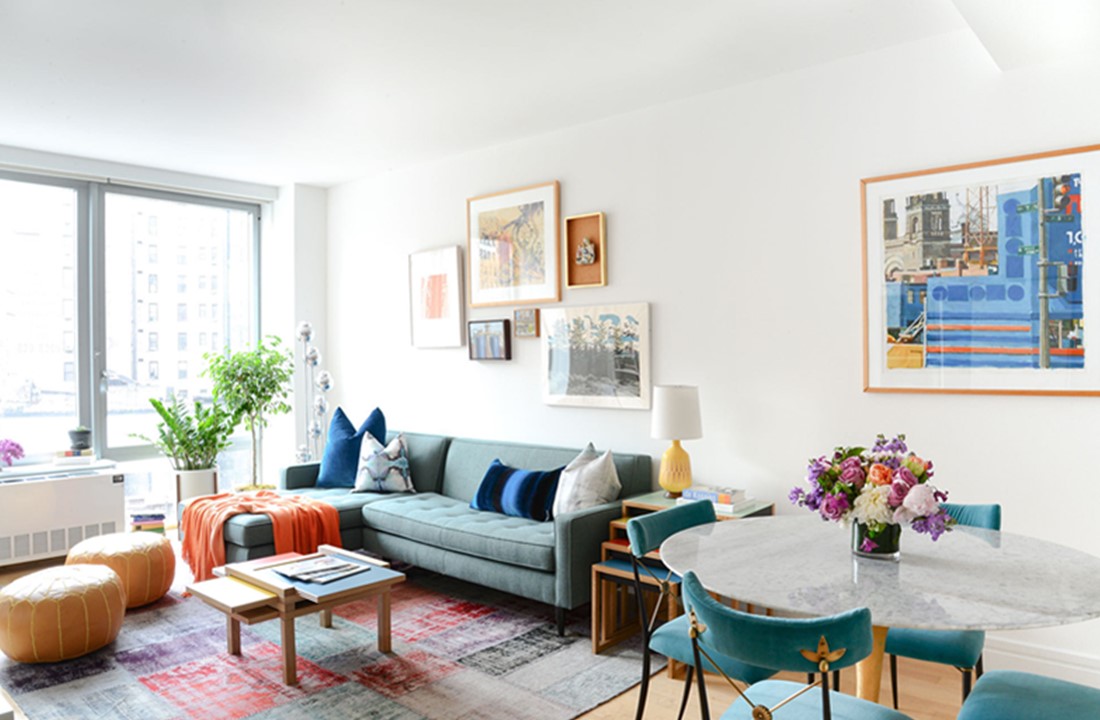 4. Use cabinets:
You will need several dressers and drawers to store your things. Take advantage of any available space or space to install custom built-in cabinets. This is a solution to keep your apartment neat and clutter-free.
5. Soil matters too
Choose the one you like the most and install it on the entire floor. One solution is to install continuous floors to avoid cuts so you will get something more spacious and unloaded.
6.Furniture that is almost walls
Dare to choose tall furniture to divide spaces, for example, you can use a bookcase between a living room and a bedroom.
7. Dare to use glass walls
It is a distribution and decoration solution that adapts to space, in addition to giving more light and spaciousness to your apartment. You will see that the change and the concept will be spectacular.